Posts for: August, 2017
By Capital Periodontal Associates, P.A.
August 27, 2017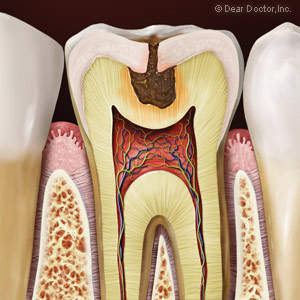 Humanity has been waging war against tooth decay for millennia — with this relentless opponent often getting the better of us.
Over the last century, however, significant treatment advances have turned the tide of battle in our favor. Perhaps the greatest of these advancements is our deeper grasp of the disease process — new understandings that have altered our treatment strategy. Rather than wait for cavities to occur and then repair the damage, we now focus on stopping the damage from occurring in the first place.
Prevention starts by reducing factors that contribute to tooth decay. We can signify these detrimental factors with the acronym BAD:
Bad Bacteria. Millions of bacteria inhabit our mouths at any one time, but only a few strains produce the acid that causes decay. We want to reduce their population by removing dental plaque (where they feed and grow) through daily brushing and flossing, and, at a minimum, semi-annual office cleanings.
Absence of Saliva. This important fluid neutralizes acid and strengthens tooth enamel. Some people, however, suffer from reduced saliva flow. We want to find the cause (for example, a side effect of certain prescription drugs) and then improve saliva flow.
Dietary Habits. A diet heavy in sugar and acid (particularly sodas and soft drinks) gives bacteria a ready food source and increases the mouth's acidic level. Chronic high acid levels in particular are often too great for normal saliva flow to overcome and neutralize. Reducing the amount and frequency of these food items creates a healthier oral environment.
Reducing BAD factors is only half of our prevention focus. We also want to promote SAFE factors that enhance tooth health and strength: Sealants, especially for children, that shield tooth surfaces from decay; Antimicrobial rinses that target and rid the mouth of acid-producing bacteria and give healthy bacteria room to develop; Fluoride, a proven enamel-strengthening chemical available in dental products, many drinking water systems and as a topical application in dental offices; and an Effective diet that's rich in nutrients and low in sugar and acid as already mentioned.
Keeping the focus on reducing BAD factors and promoting SAFE factors will greatly increase your chances of personally winning the war against tooth decay.
If you would like more information on the prevention and treatment of tooth decay, please contact us or schedule an appointment for a consultation. You can also learn more about this topic by reading the Dear Doctor magazine article "Tooth Decay: How to Assess Your Risk."
By Capital Periodontal Associates, P.A.
August 12, 2017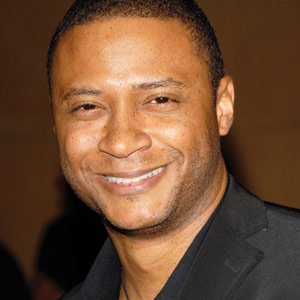 Can you have healthy teeth and still have gum disease? Absolutely! And if you don't believe us, just ask actor David Ramsey. The cast member of TV hits such as Dexter and Arrow said in a recent interview that up to the present day, he has never had a single cavity. Yet at a routine dental visit during his college years, Ramsey's dentist pointed out how easily his gums bled during the exam. This was an early sign of periodontal (gum) disease, the dentist told him.
"I learned that just because you don't have cavities, doesn't mean you don't have periodontal disease," Ramsey said.
Apparently, Ramsey had always been very conscientious about brushing his teeth but he never flossed them.
"This isn't just some strange phenomenon that exists just in my house — a lot of people who brush don't really floss," he noted.
Unfortunately, that's true — and we'd certainly like to change it. So why is flossing so important?
Oral diseases such as tooth decay and periodontal disease often start when dental plaque, a bacteria-laden film that collects on teeth, is allowed to build up. These sticky deposits can harden into a substance called tartar or calculus, which is irritating to the gums and must be removed during a professional teeth cleaning.
Brushing teeth is one way to remove soft plaque, but it is not effective at reaching bacteria or food debris between teeth. That's where flossing comes in. Floss can fit into spaces that your toothbrush never reaches. In fact, if you don't floss, you're leaving about a third to half of your tooth surfaces unclean — and, as David Ramsey found out, that's a path to periodontal disease.
Since then, however, Ramsey has become a meticulous flosser, and he proudly notes that the long-ago dental appointment "was the last we heard of any type of gum disease."
Let that be the same for you! Just remember to brush and floss, eat a good diet low in sugar, and come in to the dental office for regular professional cleanings.
If you would like more information on flossing or periodontal disease, please contact us today to schedule an appointment for a consultation. You can also learn more by reading the Dear Doctor magazine article "Understanding Gum (Periodontal) Disease."